Hallgatnivaló
Ajánlók
Music from Around the World, or Subjectively on World Music – 74.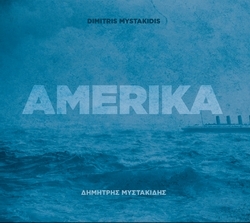 The first article of this series was published on 8th November, 2015, and since that time, my world became much larger, for the field of world music turned out to be way richer and more diverse than I previously anticipated. I got to know a bunch of bands, performers and publishers, and no continent was left out of this segment. What makes me especially happy is that I get to spin not only foreign, but also native records, as well, and nobody could complain about quality – it is no accident that many of these records make their way to foreign charts. Thanks to world music, I started visiting concerts again, and even this gives me adequate variety – the Fonó, the Várkert Bazár and the Müpa constantly provide interesting programs, not to mention the Sziget (which I cannot attend due to financial reasons) or other events (where I do not have the time to attend). To top them all, we have the Budapest Ritmo, which, as it turned out, was not a single occasion, but looks like it will be a yearly festival of world music.
Because of these, it is no surprise that I'm eagerly waiting for the freshly published records or newly discovered classics that will intrigue me and give me an urge to listen to them. I wish that all of you will get the same amount of rich entertainment and joy of discovery with the series Music from Around the World, or Subjectively on World Music.
Translated from Hungarian by: Ferenc Benkő 
Dimitris Mystakidis: Amerika (CD)
This column has been going on for over a year and a half, and to my great pleasure, I more and more often get my hands on records where we already mentioned the performer. These times, I have an opportunity to compare, to see if I hear the same as before, or the musician or the band had new impacts, and thanks to these, broke new grounds. Nevertheless, the most important aspect for me remains the experience: what it evokes in me, does it touch me, or gives the same feeling as before, or maybe this time the magic doesn't work, or I get a contradictory experience.
The Greek Dimitris Mystakidis opened a new door for me last year, for prior to that, I had nothing to do with rembetiko, and I thoroughly enjoyed the album Esperanto, I was touched by its dumpish mood, the bouzouki-themes adapted to guitar proved his technical knowledge, and the fact that how much addition the invited guest-singers/songstresses provided is still with me to this day.
The title of this year's record (Amerika) is an obvious reference to its contents: this time, the guitarist-singer selected a handful of songs that was written by Greek musicians who left behind their misery at home for the "Land of Opportunities", America. Reaching that land, the new surroundings left their mark on them, and as a response to that, they developed a new playstyle (tsimpiti), and we should imagine the music of this genre as a mixture of rembetiko and blues, and to this, the voice of Dimitris Mystakidis (he is the singer on this album) fits like a glove. Admittedly, neither of the songs has much levity, most melodies of this record are rather sad and moody. The homesickness of people, the immigrants, the lack of familiar faces, the pain of everyday life lived as aliens, those are prominent. It is strong material, in both spiritual and musical sense, I cannot name any song off the top of my head which sticks out from the crowd, time stops after the first few chords, and when silence sets in again, I realized that I reached the end of the record.
Recommended: a mixture of rembetiko and blues music, with a powerful mood.
The record was published in 2017 (Fishbowl)
Official site: http://www.dimitrismystakidis.gr/en/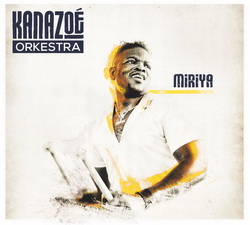 Kanazoé Orkestra: Miriya (CD)
Balafon is the name of the South African instruments that resemble xylophones. There are several varieties, and my opinion is that they are not considered as unknown in Europe at all, for in the latter years, we could hear their characteristic melodies regularly, more or less in the last few years (for example, in the albums of Amadou & Mariam. Seydou Diabaté was born in Burkina Faso, as a member of a griot family, so he had the opportunity to play music from the earliest years of his childhood, and later on, he held balafon-classes for European and American students. One of his students organized a short tour for him in France, and a year later (2010) he moved to France, looking for musicians with whom he could make his musical ideas come true.
This proved to be more difficult than expected, for he needed practically years to assemble the current band, which on one hand, is understandable, for the Kanazoé Orkestra mixes the music of South Africa and Europe, putting the emphasis on the heritage of the Black Continent. It's worth knowing that in the beginning, they played without a singer, but they changed this due to audience feedback, so Zaky Diarra took the post behind the microphone. Admittedly, I found it interesting that two of the troupe played the balafon, and after seeing the saxophone, I had no idea what I could expect.
Practically, the aim of this group of seven is to mix jazz and African music, and after listening to their introductory record (Miriya), I can say they made a significant step forward. The concept is not bad at all, and not because many before toyed with this idea, but because black music, especially those written with dancing in mind, tends to repeat a melody endlessly when played live, and in my eyes – even if it sounds contradictory – is similar to the improvisation of jazz. With them, saxophone gets on well with balafon, bass guitar with ngoni, and the singing style of griot with a drum set.
I felt that the record was thoroughly unified, most of the melodies are light-spirited and encourages listeners to dance. This puts me in a tight spot yet again if I have to name my three favourites, but "Kélé" is definitely one of them. It mixes jazz with African traditions in such a way which, I think, if not thought in schools, but should become a compulsory listening material for anybody toying with the idea of making world music. The result of the solo of balafon and saxophone, gave me the feeling that I'm constantly jumping between continents. The title song (Miriya) is not only the longest theme, but could also be the most complex one, as well, for it gives time for practically anything originally imagined by Seydou Diabaté. I have to include the last song of the record, "The Road", in the line-up, for I feel that this instrumental composition is the one that gets as close to jazz as possible.
Recommended: the fans of Africa and jazz can find enjoyment in this balafon-heavy music.
The record was published in 2016 (Buda Musique)
Official site: http://www.kanazoe-orkestra.com/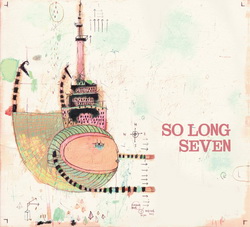 So long seven: So long seven (CD)
If you ask me, open-mindedness be damned, it needs a particularly twisted mind in order to make the idea of letting a banjo and a tablá (Indian instrument built from two drums with different tones) perform on stage at the same time come true. Although I do not know what drove the members of this quartet to this step, but, in a somewhat surprising manner, the concept works, so much so, that their second record will be published this year.
Until I can put my hands on it, I am listening to the two year old introductory record for the umpteenth time – because I like it. The band managed to create a sound unlike anything and anybody, despite the fact that they do not do anything but use the elements deemed valuable of pop, jazz, world music, and at least two or three more styles. The banjo-tablá interplay (Tim Posgate és Ravi Naimpally) is enjoyable, and the violin-guitar addition results in perfectly rich compositions, which had to be heard more than once, for there is so much more beneath the surface.
Mostly, they perform instrumental music, but not the type that gets everyone to the dancefloor, however, it is ideal for silent listening, where we let the melody, the images, the impressions take us away, and faraway lands whirl around us. The only song (Aarti) performed by a guest singer (Samidha Joglekar) grabbed my attention because the spirit of India is much more prominent in it than during any other previous composition, and the songstress gives it a strong emphasis. My next favourite starts with a violin (William Lamoureux), joined by the rest, and although it evoked pictures of several geographical locations, but the titular "MSVR (My Swedish Viking Root)" Scandinavia just simply couldn't appear – especially if the sounds of tablá and banjo lead the way. The third place should go to "Miles from Appalachia", where the peaceful harmony of the beginning is kept throughout, and only now and then does one single instrument comes to the fore. For that matter, this somewhat meditative vibe is present during the whole record, the calmness is complemented by some easy-going mood, which gives the instruments ample space to wander. I would very much like to see them live, I'm curious how this predominates in a concert, let's say, during daytime.
Recommended: those who wish for something new should definitely give it a try, and also the fans of Indian and banjo-music.
The record was published in 2015 (self-published).
Official site: http://www.solongseven.com/