Püthagorasz (Kr.e. 582-496) nevét mindenki hallotta már a matematika órákon a neki tulajdonított Pitagorasz-tétellel kapcsolatban - bár a tételt valószínűleg a babilóniai, indiai és kínai matematikusok is ismerték. A görög matematikus és filozófus úgy gondolta, hogy a gömb alakú Föld a kozmosz közepén lebeg, a Hold, a Merkúr, a Vénusz, a Nap, a Mars, a Jupiter és a Szaturnusz, valamint az állócsillagok pedig saját szféráikra erősítve körülötte keringenek. A szférák mozgása egyfajta susogó neszt hoz létre, amelyet Püthagorasz állítása szerint még hallani is képes volt. Az így létrejövő harmóniákat nevezte a szférák zenéjének.
 
Püthagorasz többek között a lélekvándorlás tanáról is híres volt. Hermész isten fia, Aithalidész apjától halhatatlanságot nem kérhetett, annyit azonban elért, hogy ne veszítse el későbbi életei során az emlékezetét. Amikor a generációkkal később élő Püthagorasz azt állította, hogy felismerte, hogy ő voltaképpen Aithalidész, állításával egyben magának is kölcsönzött némi isteni fényt.
 
Azt, hogy vajon hisznek-e a lélekvándorlásban, azt döntsék el Önök, de hogy Keith Jarrett tehetségében is van valami nem evilági, azt már számtalanszor bizonyította eddigi, szerencsénkre igen termékeny pályája során.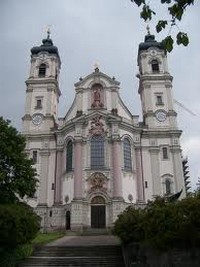 Amikor az Ottobeuren-i Apátság Karl Joseph Riepp (1719-1775) barokk orgonájához leült 1976 szeptemberében improvizálni, a most először teljes terjedelmében Cd-n kiadott hanganyag eredménye azt bizonyítja, hogy erős prekoncepcióval fogott hozzá játékához. Ha a bencés apátság nem is feltétlen püthagoraszi/aithalidészi énjét és Püthagorasz aritmetikai és geometriai törvényszerűségeken alapuló kozmológiáját juttatta eszébe, az talán azért sem meglepő, mert a középkorig már egészen szofisztikált teoretikus felosztásai születtek meg az égi szféráknak, és az azokhoz kapcsolható értelmezéseknek. Dante Alighieri (1265-1321) Isteni színjátékának harmadik részében a Paradicsomban például, Dante a mennyen keresztüli allegorikus útján a teológiát szimbolizáló Beatrice vezetetésével bejárja a Földet koncentrikus körökként körbevevő kilenc szférát. Mindegyik szférának szimbolikus jelentése van: a Hold a Változó, a Merkúr a Többértelmű, a Vénusz a Szeretők, a Nap a Bölcs, a Mars a Hit Harcosainak lakhelye, Jupiter az Igazságos uralkodók, Szaturnusz az Elmélkedők bolygója. Az állócsillagok pedig a Hitet, Reményt és a Szeretetet szimbolizálják, míg a kilencedik szférát, amelyet az Angyalok lakják, maga az Első Mozgató mozgatja. Az Első Mozgató közvetve az összes többi szférát is mozgásba hozza.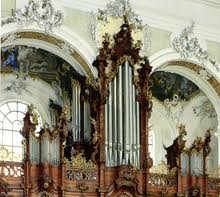 Allegórikusan, a költemény a lélek felemelkedésének története Istenhez, és hogy semmi sem állna távolabb az éppen kilenc szférányi tételt improvizáló Jarrett-től, mint hogy játékával a teoretikusan felosztott égi szférákra és az azokat övező vallásos révületre reflektáljon, azt még a szférák kilenc "mozgását" keretbe foglaló, a hanganyag legelején és legvégén felcsendülő himnuszok is jelzik. Talán egy fohász Istenhez az induláskor, és a hozzá megtért, a földi testtől elszakadni képes lélek öröme a végén, talán magának Istennek a himnusza teremtményéhez, az emberi lélekhez - persze nem a püthagoreus értelmezés szerint -, aki a hitén keresztül megtér hozzá. Talán.
 
Mindazonáltal maguk a felcsendülő hangok tényleg inkább a bolygók mozgásából fakadó zajokat hallatnak, amelyek elsősorban az orgona monumentális hangtömegén alapulnak. Ha képesek lennénk a bolygók és csillagok mozgásából eredő hangokat hallani - ha egyáltalán vannak ilyen hangok -, akkor az tényleg valami hasonló lenne, korántsem annyira harmonikus, mint ahogyan azt egy Isten által teremtett világban elképzelnénk, hanem sokkal inkább éppen annyira durva és esetleges, mint a modern világképünkön alapuló kozmogónia. Nem jazz improvizáció orgonán, nem is klasszikus kadenciák játéka - a himnuszok kivételével -, hanem valami egészen egyedülálló zenéje az univerzumunknak.

A felvétel 1976 szeptemberében, a Bencés Ottobeuren-i Apátságban (Németország) készült. Semmilyen utólagos technikai díszítés nem lett használva, a felvétel hűen tükrözi az orgona akusztikus hangját.

Előadó:
Keith Jarrett - orgona
 
A lemezeken elhangzó szerzemények listája:
CD1
Hymn of Remembrance
Spheres (1st Movement)
Spheres (2nd Movement)
Spheres (3rd Movement)
Spheres (4th Movement)
 
CD2
Spheres (5th Movement)
Spheres (6th Movement)
Spheres (7th Movement)
Spheres (8th Movement)
Spheres (9th Movement)
Hymn of Release
Németh Attila - 2013. február 24.